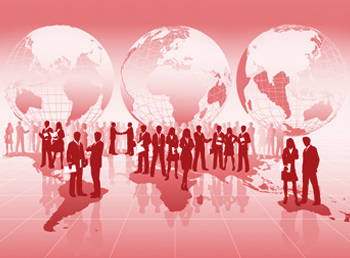 It has become common for companies to source for services from other companies. This is mainly due to the numerous benefits that outsourcing brings, one of them being cost saving. As the outsourcing companies specialize in the particular tasks, they will be having comparative advantage derived from their location or even their economies of scale. They will also be bringing in expertise that your company may not be in procession. However, you need to take your time and make sure that you got the right personal person to conduct your business for you. You need to utilize some strategies when you want to outsource.
With the availability of internet there has also come an influx of scams through which you could lose your money. In this case therefore you need to be careful. Loss of managerial control when you outsource should also be considered. Vital information pertaining to your business could also put your company at risk if exposed to the outsourcing company. The one thing you cannot afford to compromise on is the choice of the company to contract for provision of the services. Even as you take into consideration the price for their services, it is important for you to acknowledge that low prices do not always come with good services. It would therefore take time to look into the profiles of the companies and their services. Use of search engines to look at the genuine clients they have worked for should give you an idea of the expertise of the company. Look at the type of services they were offering to the clients. Their online site should also indicate their costing structure. Looking for a company with the required experience would also be obligatory. Make an effort of talking to their clients to know about the quality of their outsourcing. While looking into their profiles, it would be important that you also take particular interest in any hidden costs. Contacting them and requesting for a confirmation of the cost structure would therefore be imperative.
Take advantage of internet to discover the many genuine sites which would be able to provide quality workers with the ability to offer the necessary services. The one way that you would lose is financially if you were to make a mistake as far as outsourcing is concerned. Do not be duped into making any advance payments for the services. Make sure that you incorporate every specific requirement as to the quality of work that you are willing to pay for.
Set up proper communication infrastructure with the company you want to outsource from. This will help you to track the progress of the particular tasks. You would require doing constant monitoring as a precaution so as to ensure that the task progresses according to the requirements.
Daven Michaels is an award-winning outsourcer and author of the book, 'Outsource This!' Daven has been honored more than any other individual or outsourcing organization. You can get more information on outsourcing by visiting www.123Employee.com